Professional & Continuing Education (PCE)
The Gray Area of Knowledge
---

Connor McKinnis, our Marketing and Salesforce Graduate Assistant in Professional and Continuing Education, will graduate on December 18th with his Masters Public Administration.
Through this assistantship, which began in January 2020, Connor has been an integral team member in the department-wide implementation of the Salesforce customer relationship management software. From training department faculty and staff in proper usage to identifying, analyzing, and solving software issues for more seamless performance, Connor has brought his knowledge and enthusiasm fully into this role. As Nicki West, PCE Financial and Operations Manager says,
"His past work experience with the Salesforce platform provided the PCE team with the on-site support it required to navigate the intricacies of the platform and adapt its functionality to meet PCE's needs. Connor's attendance and input at planning meetings and his work behind the scenes to set up systems, problem solve and provide solutions have been integral to PCE's successful implementation of Salesforce.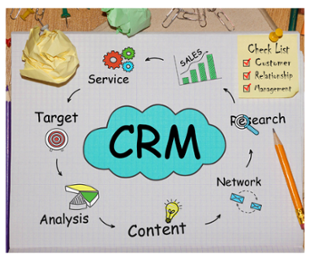 I see Connor's time with PCE as a complement to and advancement of the skills he already possessed. The integration of our specific instance within the EDA architecture, provided him with an opportunity to strengthen his professional portfolio and stretch his understanding of how far-reaching the impact of a CRM can be. We are indebted to his dedication to this project in the time he spent with us."
Having the opportunity to join the PCE team for longer than a standard school year, Connor worked closely with Shonta Sellers, Director of Marketing and Communications. Shonta reflected that,
"Connor brought a skill set and experience that we didn't have in PCE when we started our instance of Salesforce. His previous time with the Town of Cary played a key role in his hire here. Connor offered a different perspective of the use of the tool that we leveraged to not only learn Salesforce, but how to teach its implementation and use to others in the unit. He has a natural curiosity to data and reporting…two key parts of what we needed as we moved through the process. I wanted this experience to shape Connor's perspective as he completed his MPA program. In his initial discussion with me about the position, he spoke very much in the government language of how to use this tool. It was my hope that this experience would open his perspective to see in what other ways he could use a tool like this with work inside government and his interest in public administration."
As the fall semester slowly draws to a close, Connor reflects on his experiences of the past year and a half.
What meant the most to you about your PCE experience?
"Every week in our check-in meetings, my supervisor Shonta asks the team how we feel about our work/life balance and asks if we feel like there are too many things on our plate. In the entire department, especially during the first few weeks of working from home, it felt like we were all spinning our wheels trying to get anything done. The entire time, and even now that we're all more familiar with working from home, everyone in PCE has had an incredible atmosphere of grace. Everything is turned on its head and it's easier than ever for things to fall through the cracks, but being willing and eager to show grace to someone and recognize the difficulties people are facing is a hallmark of my PCE experience."
How have your grown professionally? What have you learned?
"Through administering the PCE Salesforce instance and assisting with the redevelopment of a lot of our fundamental processes, I've learned how to operate within the gray area of knowledge. Typically, I would only feel comfortable when my tasks were firmly grounded in what I knew and what was proven to work. However, most problems are problems because they involve something just outside your realm of knowledge. Working in a department where I didn't have enough time to become perfectly familiar with every process and using a program way bigger than I could ever master taught me to feel comfortable making a decision and working with it to solve a problem, even if it might mean I have to go back and try something else. As an added bonus, working at the edge of what I know has helped me learn even more, so the next problem I tackle can be even more challenging."
What's next for you after graduation?
"On January 22 me and my fiancée Elizabeth are getting married in our favorite little coffee shop in the area. Around the same time, I'll be starting a new position as a remote research and development analyst for my hometown, Cary, NC. And I'll be moving to Memphis, Tennessee for six months. It's going to be a busy January."
What advice would you give another GA looking for a GA opportunity?
"Don't sell yourself short! I applied to a graphic design/marketing assistantship as a 20-year-old MPA student with zero graphic design or marketing experience. But they wouldn't have noticed the Salesforce experience in my resume if I hadn't applied in the first place. Everyone brings something different to the table, and a good hiring manager will notice those ways you can help that extend beyond the job description. Plus, finding a good match with your manager means so much more than having the right skills, so don't forget to use emails and interviews to learn about their personality and style!"