JMU News
Federal Emergency Paid Sick Leave Notification Memo
---
Dear Faculty and Staff:
Thank you for your perseverance and patience as we continue to collectively work together, while physically separate, to ensure our students receive excellent instruction and support from JMU employees working on-site and remotely.
The purpose of this email is to inform you that there have been a number of important paid leave enhancements, both from a state and federal level, to help lessen the financial burden on employees and their immediate families in dealing with issues created by the COVID-19 global pandemic.  
The Commonwealth of Virginia has increased the amount of Public Health Emergency Leave (PHEL) by 80 hours, for a total of 160 hours annually (this amount is prorated for part-time employees).
In addition to PHEL, the Federal government has added an Emergency Paid Sick Leave benefit of 80 hours, also prorated for part-time employees and available through December 31, 2020.  See Table 1: Federal Emergency Paid Sick Leave below.
The Federal government has also expanded Family Medical Leave for those employees who qualify. The table below includes detailed information about the program and the associated qualifying events. See Table 2: Family Medical Leave Expansion Act Benefits below.
Please review this poster provided by the Federal Government.
We understand that the expanded state and federal benefits combined with existing JMU leave types can be complicated.  If you have any questions, please contact your Benefits Specialist, using the chart below, so that we can help you navigate through your situation.
Full-time employees may contact their Benefits Specialist according to their last name:

A-F

Kristi Moon

540/568-3728

G-M

Gina Holloway

540/568-2358

N-Z

Amie Loving-Harpine

540/568-4495

Wage employees may contact Reagan Neese, Leave Specialist, at neeserw@jmu.edu or 540/568-3974.



Table 1:  Federal Emergency Paid Sick Leave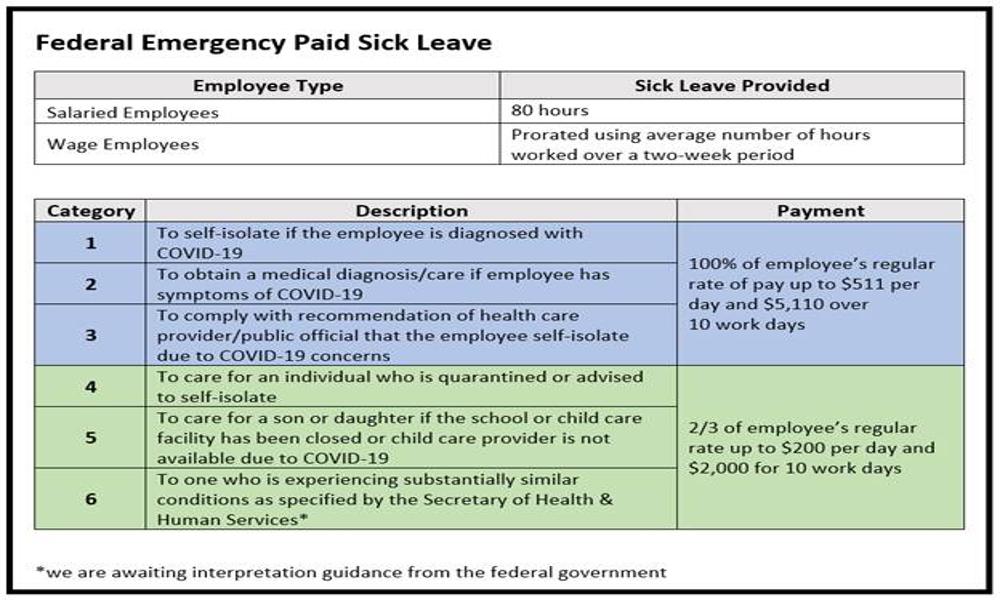 Table 2:  Family Medical Leave Expansion Act Benefits