August 23, 2019
Latest Headlines
On Sept. 12, James Madison University will host the latest presentation in the Madison Vision Series.
Two JMU students restored a Charlottesville couple's 1964 Porsche for top prize at the 64th Annual Porsche Parade.
Melissa Alemán, professor of communication studies at James Madison University, researches the power of cultural communication.
Wilson Hall, one of James Madison University's most iconic landmarks on the Quad, will open on Monday, Aug. 12.
On Sept. 27 and 28, the most notable poets of our time will gather in the nation's capital to celebrate the 25th anniversary of the Furious Flower Poetry Center.
James Madison University continues to rise to the top as one of the best institutions for higher education according to The Princeton Review.
Published research examines stories of people who were fired for their posts on personal social-media accounts.
Renowned poets, Lynne Procope and Jive Poetic will work with 15 Valley Scholars on expression through poetry and performance.
Camp UREC will participate in Camp Kindness Day—an event highlighting the practice of intentional kindness at American Camps.
University Communications
James Madison University
Wilson Hall
951 Madison Drive
Harrisonburg, Virginia 22807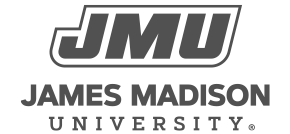 800 South Main Street
Harrisonburg, VA 22807
Contact Us