October 18, 2019
Latest Headlines
In an Oct. 7 editorial in the Richmond Times-Dispatch, Miles wrote, "Virginia is positioned to deploy the most balanced and resilient clean energy portfolio in the nation.
In his newest book, The Death of Public Integrity, political science professor Robert Roberts argues that it has become nearly impossible to hold public officials accountable.
Lindsey Harvell-Bowman, professor of communication studies, is available to discuss the logic behind why people like to scare themselves during Halloween.
Political Science faculty experts Tim LaPira and Valerie Sulfaro will provide insights into the impeachment process and how it will affect politics.
JMU's College of Education is among 13 providers to receive recognition for its leadership and commitment to continuous improvement of preparing educators.
Overindulging can be hard to resist, but there are ways to enjoy holiday eating and still maintain a healthy diet.
Starting in January, the program will admit 23 additional students each semester for a cohort of 113, a 25 percent increase.
With each lab section consisting of 24-25 students, there are about 625 students in Bio 140 — who hail from across Virginia as well as 13 other states.
JMU will celebrate the opening of Paul Jennings Hall, while also recognizing and honoring the historical significance of its namesake.
University Communications
James Madison University
Wilson Hall
951 Madison Drive
Harrisonburg, Virginia 22807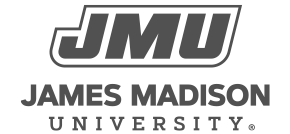 800 South Main Street
Harrisonburg, VA 22807
Contact Us