February 27, 2020
Latest Headlines
Peace Corps announced today that James Madison University ranked No. 25 among large size schools on the agency's list of top volunteer-producing colleges and universities in 2020.
Paralympians Matt Simpson and Trevon Jenifer will take time off from their preparations for the 2020 Tokyo games to lead the activities
Jaime Kurtz, who researches strategies for happiness, is providing students strategies to handle stress while teaching them psychology.
JMU has been collaborating with student leaders to strengthen processes, policies, prevention and resources related to sexual misconduct.
James Madison University researcher Ayasakanta Rout says the guidelines, when approved, will make hearing aids much more accessible.
A $150,000 grant from The Andrew W. Mellon Foundation will allow the College of Arts and Letters and the JMU Libraries to deepen their partnership.
Professor of history explains why the founding fathers were so fixated on their legacies and how we can still see traces of their influence on our lives today.
Love expert is available to discuss common relationship myths, self-love and the importance of emotional support between partners.
James Madison University ROTC is hosting the 6th annual Vietnam War Commemoration Luncheon on Friday, February 14, from 10:45 a.m. – 2:30 p.m.
University Communications
James Madison University
Wilson Hall
951 Madison Drive
Harrisonburg, Virginia 22807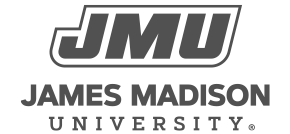 800 South Main Street
Harrisonburg, VA 22807
Contact Us