Guy deBrun: Assistant Director for Adventure and TEAM Programs
540-568-8713
UREC 206
Guy worked as the Graduate Assistant for the UREC Adventure Program in the late nineties.  His hair is shorter and beard greyer now but he is no less enthusiastic about adventure programming than when he was a GA.  He now serves in the role of Assistant Director of Adventure and TEAM Programs.  His job is to oversee the entire Adventure Program and serve as a member of the UREC programming team.
Guy graduated from Messiah College where he earned his undergraduate degree in Health and Physical Education.  He completed a master's degree in Sport and Recreation Management from JMU.  He then worked for the outdoor program at the University of Maine for five years followed by three years at Hampshire College in Amherst, MA.  Guy is an active member of the Association of Outdoor Recreation and Education and the American Mountain Guides Association.
Guy was born in the White Mountains of New Hampshire and lived in midcoast Maine before moving to the "Mountain Kingdom" of Lesotho as a child.  Upon returning from Africa, Guy lived in Pennsylvania until graduating from college.  He spent a year teaching in New York City followed by attending  JMU. He then returned to New England before finding his way back to the Valley with his wife Karen and two sons Colden and Wyatt.  He enjoys volunteering at his church, cooking, reading and roughhousing with his sons.  When he is outside he prefers clinging to rock faces, paddling moving water, riding a bicycle on trails, skiing with his heels free and chasing turkey and deer about the woods.  His favorite thing about UREC is the many opportunities that students have to be active and assume leadership roles.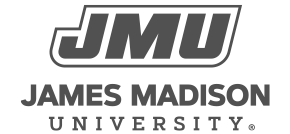 800 South Main Street
Harrisonburg, VA 22807
Contact Us