CAL: Undergraduate Cross-Disciplinary Research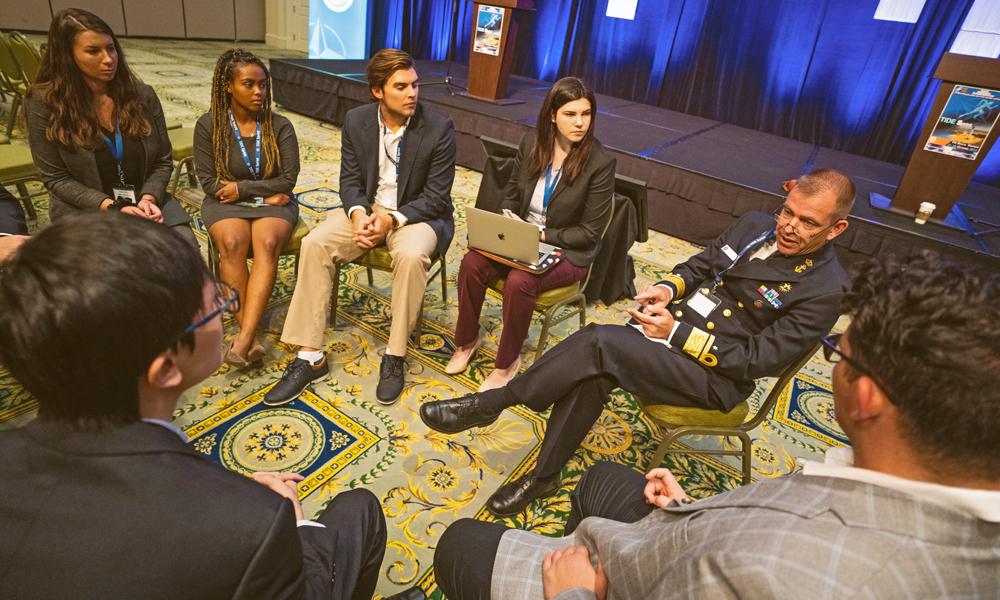 African, African American and Diaspora Studies
Faculty offer research internships to AAAD minors. Research interns earn academic credit for their work through AAAD 401 by supporting an AAAD faculty member's research, teaching or service project. In the process, research interns will deepen their knowledge and skills in their area of interest, while experiencing what it means to be part of an intellectual community engaged in research and professional development, and gaining a competitive edge on future job, fellowship, or graduate school applications. 
AAAD minors also complete a 1-credit capstone project. They work with a faculty mentor to develop a project that they present at a public venue. Many present their work at the annual AAAD conference held in February each year.
Courses: AAAD 401
JMU X-Labs
Students from all majors come together to confidently tackle problems that resist easy solutions. Explore some course projects:
"Innovating the Archive" - During the Spring 2019 semester, students from six majors worked with professors from four disciplines and library specialists to begin the work of building an online repository for this digital archive. The thirty-three students who took the "Innovating the Archives" course worked with six faculty and a host of collaborators to produce this website, which is a fully functional, professional-grade prototype of what will become the Furious Flower Poetry Center online archive.
"Hacking for Diplomacy" - Using a lean launchpad methodology, Hacking for Diplomacy students work together through a process of trial and error, continuously gaining feedback—and pivoting—throughout the semester. Originally tasked with a logistics problem of moving troops efficiently across Europe, the students soon found that the culture of decision-making within NATO was the real culprit.