Early Childhood Education (M.A.T.) Overview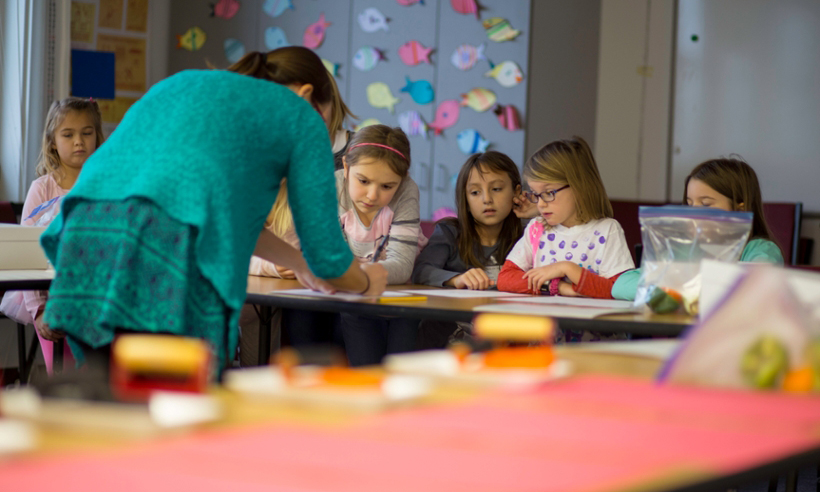 Earn your Master's degree at JMU
Applications are not being accepted at this time.
James Madison University is committed to preparing passionate teachers who determine the future of our youth and the world they will inhabit.
Description of Program
The Early Childhood Master of Arts in Teaching program prepares individuals to become successful teachers in PreK-third grade classrooms. Through sequenced courses and accompanying field experiences including student teaching, individuals who complete the 39 graduate credit hour program will earn a Virginia teaching license and a graduate degree.
The mission of the early childhood education M.A.T. is to prepare professional early childhood teachers who provide developmentally appropriate programming for children in educational settings. Candidates are prepared to:
Make effective decisions about curriculum and instructional methods based on an understanding of the whole child, child development theory and research on best practices.
Interact and communicate effectively with young children.
Assess children's growth and development using multiple data sources.
Communicate effectively and work cooperatively with parents/families, school personnel and the broader community.
Engage other professionals, colleagues and administrators in support of children as members of a learning community.
Candidates in the program are expected to demonstrate commitment to their own professional growth and development; to follow standards of ethical professional behavior and practice; to advocate on behalf of all children, their families and early childhood education; and to become educational leaders.
Degree Offered
Master of Arts in Teaching (M.A.T.)
Concentration
Early Childhood Education (PreK-3)