Student Learning Initiatives Resource Center (SLI)

June 3, 2021
The Student Learning Initiatives Resource Center is a place for students to find academic support, as well as help with transition to college issues. A list of the academic resources we offer can be found here.
It is also a resource center and a creative planning space for all programming that happens in the residence halls.
Students are welcome to stop by during our open hours, which are listed below:
Below are the modified hours for the Resource Center. During these times, the center will be open for walk-ins and appointments.
Sunday: 12:00 pm– 7:00 pm
Monday: 10:00 am – 8:00 pm
Tuesday: 10:00 am – 8:00 pm
Wednesday: 12:00 pm – 8:00 pm
Thursday: 10:00 am – 8:00 pm
Friday: 10:00 am – 6:00 pm
Saturday: CLOSED
---
Need Resource Center appointment? Book here: https://signup.com/go/dtyCjPG 
---
Be sure to check us out on social media! 
Office of Residence Life
Huffman Hall
MSC 2401
200 Huffman
Harrisonburg, Virginia 22807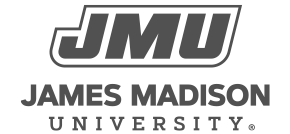 800 South Main Street
Harrisonburg, VA 22807
Contact Us