Study Abroad Online Orientation
February 19, 2020
Welcome to the JMU Study Abroad Online
Orientation Web Site
Attention: Study Abroad Program Participants
If you did not attend the required JMU General Study Abroad Program Orientation session, you must complete this online orientation which provides detailed information about JMU's study abroad programs.
We require that you read this material as part of the study abroad orientation process so that all program participants have received the same essential information in a consistent manner. At the end of the online orientation, you will be asked to submit an electronic confirmation to our office stating you have completed the online orientation. The online orientation takes approximately 30-40 minutes to complete.
If at any time during the online orientation you need to return to a previous page, please use the <back> button in your web browser. If you click on a link that takes you outside of the CGE web site, your web browser should automatically open a new window; thus, when you wish to return to the online orientation, you should just need to close or minimize the window containing the external site.
For those who attended the orientation meeting, feel free to refer to this site again as a follow-up to the presentation, and we encourage you to share all the print and online information with your parents or guardians.
If you have questions, please contact us at studyabroad@jmu.edu.
Continue with the online orientation.
Center for Global Engagement - Study Abroad
Madison Hall
MSC 5731
100 E. Grace Street
Harrisonburg, Virginia 22807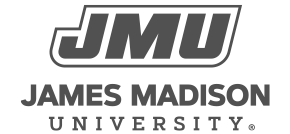 800 South Main Street
Harrisonburg, VA 22807
Contact Us