September 16, 2019
Office Hours & Locations
The Madison Advising Peers
are available on a
 

walk-in

 

basis.
Phone Number
: 540-568-7646                             
Email:
madisonadvisingpeers@jmu.edu
 NO appointments necessary.
Monday - Wednesday 10 a.m. - 5 p.m.
Tuesday - Thursday    10 a.m. - 5 p.m.
Student Success Center Suite 1100, Room 1102
Inside the Learning Centers
Monday- Thursday 10 a.m. - 5 p.m
School of Art, Design and Art History MAPs
Duke Hall, Room 1033G
Hours Vary. Please see schedule in office.
Bioscience Building, Room 2001F
Main office conference room
To Schedule an appointment: 
https://JMUBiologyAdvisingAppointment.as.me/MadisonAdvisingPeer. 
CoB Academic Success Center Showker Hall, Room 205
Hours Vary. Please see schedule in office.
Hours Vary. Please see schedule in office.
Pre-Professional Health MAPs
Pre-Professional Health Advising Office, Roop Hall, Ground Floor, Room G 24
Hours Vary. Please see schedule in office.
Madison Advising Peers
The office of University Advising in collaboration with the Student Government Association  implemented a new JMU undergraduate peer advising program in the fall of 2009 called "Madison Advising Peers".  
Madison Advising Peers (MAP) are JMU students who care about their fellow students and are committed to helping them achieve their college goals. MAPs work in conjunction with faculty advisors by providing supplemental academic advising information and assist other JMU undergraduate students who may have general advising questions, but don't know where to go.   A MAP can be a supportive and friendly resource for students who feel overwhelmed and confused.
Advising Topics MAPs Can Assist Students With
Which General Education Study Planner should I follow?
What are the cluster requirements in General Education?
How do I know if I've met all of my General Education requirements? 
How do I find out who my academic advisor is?
What questions can I ask my academic advisor?
How do I remove a hold from my record?
When can I enroll in classes?
Is there a list of courses offered in the summer session at JMU?
Can I take a course at another school and transfer the credit to JMU?
How do I request a course override?
What is the difference between repeat forgive and repeat credit?
How do I declare a second major, minor or pre-professional program?
Where can I find information about admission and progression standards for my program?
Where do I go to get information about studying abroad?
How do I change my major?
What minors are offered at JMU?
What is the difference between the BA and BS degree?
When do I apply for graduation?
University Advising
Roop Hall
MSC 1024
60 Bluestone Drive
Room 200
Harrisonburg, Virginia 22807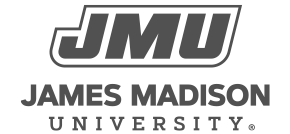 800 South Main Street
Harrisonburg, VA 22807
Contact Us