June 17, 2021
The Values in Action workshop is a three hour, interactive workshop designed to encourage participants to explore their personal values, act with integrity, and practice ethical decision-making. In addition, students are challenged to set personal goals for increased positive community engagement. This program is sanctioned through the Office of Student Accountability and Restorative Practices and the Honor Council at James Madison University.
Program Goals:
Students will become more aware of their personal values.

Students will reflect on their personal values and the role these values play in decision-making.

Students will identify themselves as a member of a community, understand how their actions affect their community, and identify ways to positively contribute to their community.

Students will demonstrate an increased motivation to change behavior patterns that could lead to a judicial violation.
Submit Completed Sanctions
To submit homework or assignments for Values in Action, please visit our "Submit Completed Sanctions" page. If you have additional questions, please contact our office.
Office of Student Accountability and Restorative Practices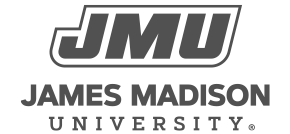 800 South Main Street
Harrisonburg, VA 22807
Contact Us