Cooking Classes & Demonstration Kitchen
March 1, 2021
Nutrition is a key element in a college student's life. Try one of our nutrition programs, cooking classes in our Demonstration Kitchen, or purchase a nutrition analysis to work towards your nutritional goals.
UREC will continue to offer cooking demonstration classes with the following COVID-19 Procedural Modifications and Safety Protocols:

Participation will be limited to 16 people per class.
There will be no seating around the center island. Instead, participants will be phsycially distanced throughout the Wellness Instruction Room and will be able to view the cooking demonstration on the large screens in the kitchen. 
There will be no food eaten in the classes.
Participants must abide by all other UREC COVID-19 policies and procedures.
Join us for a cooking class in the Demonstration Kitchen, which is located on the first floor of UREC. Learn how to fuel your body for success in college! Sign up using the "Register Now" button. 
Please direct registration issues or questions to the UREC Wellness Center (stop by or call 540-568-8790).
General questions about our cooking classes and Demonstration Kitchen can be directed to the Assistant Director for Fitness and Wellness.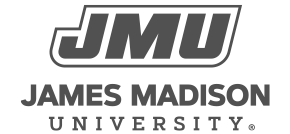 800 South Main Street
Harrisonburg, VA 22807
Contact Us